Tech Interview Handbook
Free curated interview preparation materials for busy engineers
Brought to you by FAANG engineers and the author of the Blind 75 list
Looking to get hired at FAANG? Educative offers a ton of great courses to improve your interview game. Join today for a 10% discount!
Complete guide to getting software engineering jobs at top firms
Not sure where to start? We got you covered
Efficiently prepare for all kinds of interviews
Algorithms deep-dive
There's everything you need
💯 Go From zero to hero
Go from zero to tech interview hero with this handbook. No prior interview experience needed.
Start reading →
📝 Curated practice questions
No one has time to practice a few hundred questions. We created the Blind 75 List to tell you which the best questions are.
Start reading →
📋 Interview cheatsheet
Straight-to-the-point Do's and Don'ts during an interview. The battle is already half won.
Start reading →
💁‍♀️ Practical algorithm tips
Practical tips for every algorithm topic - common techniques and corner cases to look out for.
Start reading →
💬 Behavioral questions
Check out what behavioral questions companies commonly ask and you can prepare your answers ahead of time.
Start reading →
🧪 Tested and proven
Countless engineers have gotten their dream jobs with the help of Tech Interview Handbook.
Over 500,000 people have benefitted from this handbook!
1️⃣ Tech Interview Handbook

This repository has practical content that covers all phases of a technical interview, from applying for a job to passing the interviews to offer negotiation. 📎
Another excellent tech interview handbook! If you need to prepare yourself for a tech interview or you're an interviewer and need additional inspiration. Happy Monday! #techinterviews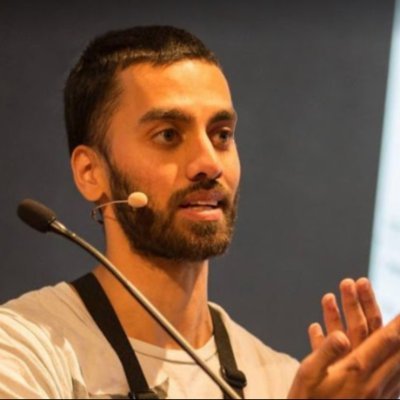 Tech Interview Handbook 💻 - Content to help you ace your next technical interview. Lots of front-end content here ✅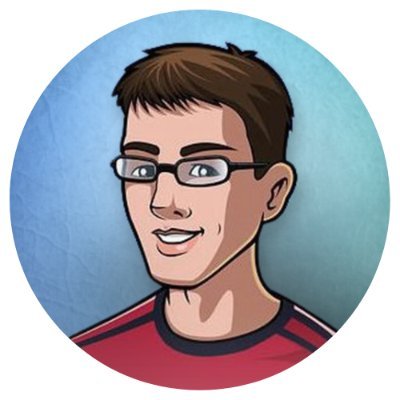 5. Tech Interview Handbook

Here's free and curated technical interview preparation materials for busy engineers. Besides the usual algorithm questions, other awesome stuff includes How to prepare for coding interviews, Interview Cheatsheet, and more.
Preparing for a job interview?

The tech interview handbook contains carefully curated to help you ace your next technical interview.

And it's free.
Lastly, the Tech Interview Handbook. This is a pretty solid comprehensive resource from your initial introduction, to resumes, system design, coding, etc. Points to other solid resources that can be a great help.
🔹Tech Interview Handbook: Another useful resource that covers information about technical interviews. It covers the job applications, the interview process and the post-interview
The Tech Interview Handbook provides carefully curated content to help you ace your next technical interview.
Success stories
"Preparing for my first rounds of tech interviews was really daunting - I wasn't sure what to expect and where to start. This handbook together with the Front End Interview Handbook was a great starting point for me. It clearly describes each part of the process and has tons of awesome tips and resources. With this handbook and lots of practice, I managed to get offers from Facebook, Dropbox and Amazon!"
Erin Teo
Front End Engineer, Facebook
"Most of us are familiar with having the prospect of having to grind tons of LeetCode problems before the interview, but I really wanted a sense of direction, an outline of sorts to prepare efficiently; I wanted to pick questions that covered all the important concepts one can be tested on. The Tech Interview Handbook provides just that; the Algorithms section was an absolutely invaluable resource and a great overall reference to brush up my fundamentals with the helpful hints and tips provided, and also solve some of the most popular questions categorized by type. I certainly have Yangshun to thank for helping me land my dream job at Google!"
Siddhesh Karekar
Software Engineer, Google
"The Tech Interview Handbook played a crucial role in the success of my previous job search. The contents are carefully curated and well organized. It served as an excellent roadmap for my interview prep.

In addition to the thorough Data Structures and Algorithms section, the handbook also provides a lot of resources on other aspects of the application process that helped me see the tech interviews in a more holistic way. My favorite non-technical part was "Questions To Ask"! I used quite a few insightful questions from there to challenge and impress my interviewers. The results were great!

With the help of Tech Interview Handbook, I was able to land offers from Google, Amazon, Uber and several other great companies. Really appreciate Yangshun and other contributors for putting out such quality content for the community. I'd wholeheartedly recommend this handbook to anyone!"
Kevin Huang
Software Engineer, Uber
"I have not been preparing much for my interviews before my final year in university. As I set my sights on my full time job, I referred heavily to this handbook about things to prepare and look out for during my applicaion. It has helped me so much in many stages of my application. My personal favorite is the best algorithm practice questions, which is helpful in the future if I want to switch jobs.

With the help of this handbook, I successfully land offers from Facebook, Quora, Abnormal Security and a few more established companies. Highly recommend any tech job applicants to refer to this handbook."
Zongran Mo
Software Engineer, Abnormal Security
Would you like to contribute a success story? Open a Pull Request here!
Enjoying Tech Interview Handbook so far?
Support this project by becoming a sponsor! Your logo/profile picture will show up here with a link to your website.
Take the next step
It's free! Start improving your interview game today and get the job at the company of your dreams.
Start reading now  →